Building Trust in Ecosystems and Ecosystem Components (BIECO)

The EU-funded BIECO project is working on a holistic framework that provides the necessary mechanisms to help companies understand and manage the cybersecurity risks and threats they are subject to when they become part of the ICT supply chain. The framework is composed of a set of tools and methodologies that will address the challenges related to vulnerability management, resilience and auditing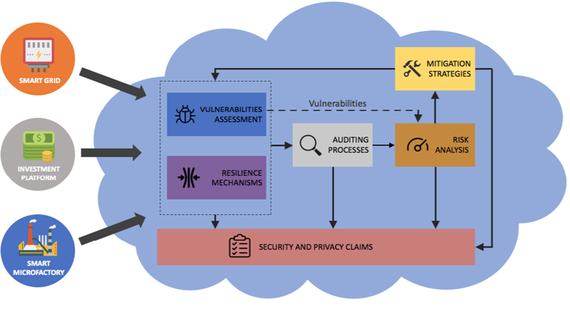 The general objective of BIECO is to develop a framework that enables measurable, risk-based trust while developing, deploying and operating complex interconnected ICT systems. BIECO aims to achieve this by handling the reliability and trust aspects of ecosystem participants (ICT systems, ICT system components and actors) within the supply chain.
Helping companies manage cybersecurity risks of the fragmented ICT supply chain
Most companies developing ICT solutions require the integration or synergy of other ICT components developed by third parties. This can pose a high security risk, hampering the verification of potential vulnerabilities. The EU-funded BIECO project is working on a holistic framework that provides the necessary mechanisms to help companies understand and manage the cybersecurity risks and threats they are subject to when they become part of the ICT supply chain. The framework is composed of a set of tools and methodologies that will address the challenges related to vulnerability management, resilience and auditing of complex systems.