UNINOVA installs telemedicine system in Madeira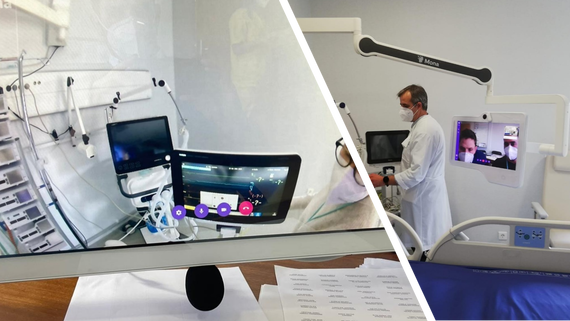 Madeira will have a telemedicine system in the scope of the European Project ICU4Covid coordinated by UNINOVA, said the institution, stressing that the archipelago is becoming a European "reference" in this area.
Telemedicine, which the introduction in the region became more relevant after covid-19 pandemic, allows a large part of the personnel health activity to be carried out without being in direct contact with patients," explained Ricardo Jardim Gonçalves, responsible for the international development of the Faculty of Science and Technology of Universidade Nova de Lisboa, to which UNINOVA belongs.
The telemedicine system is part of the "Madeira Digital Health and Wellbeing" initiative, which will be presented to the public on May 26, in Funchal.
This is a set of activities that contribute to the digital transition in Madeira and that places the region, and Portugal, at the forefront of what is best in the digital area" said Ricardo Jardim Gonçalves.
In addition to the telemedicine system, which is being installed, in a first phase, at the Hospital Dr. Nélio Mendonça, in Funchal, and at the Health Center of Porto Santo, "Madeira Digital Health and Wellbeing" also contemplates other projects in the area of ​​digital devices to support the elderly (SmartBear) and digital health records. In this case, the project called "Smart4Health" aims to create an interoperable digital health record at European level, so that it can be accessed by any health service.
More news:
https://www.dnoticias.pt/2021/5/1/259774-centro-de-saude-do-porto-santo-ja-tem-telessaude-a-funcionar/