The European Smart Bear project is already being tested in Madeira!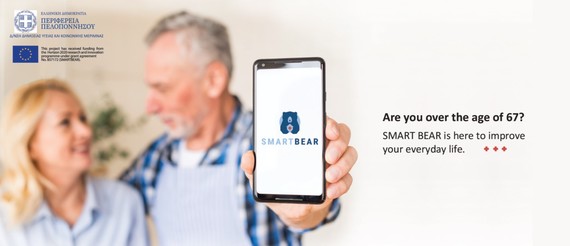 Smart Bear, a European project that developed a Big Data platform to provide an intelligent and personalized digital solution to support an independent and healthy lifestyle in the elderly community, is already in the testing phase in Madeira, coordinated by UNINOVA.
The project, which involves 27 partners, including the NOVA School of Science and Technology  through UNINOVA, "will have a hundred people, over 65 years old and residents in Madeira, who will assess and evaluate the use of the equipment for people who have balance disorders" explains Ricardo Jardim Gonçalves, responsible for the project pilot in Madeira.
Funded by the Horizon 2020 program, it will equally undergo tests in France, Spain, Italy, Greece and Romania.
Related Links:
https://sicnoticias.pt/saude-e-bem-estar/2021-10-20-Cem-pessoas-participam-na-Madeira-em-experiencia-piloto-na-area-da-saude-dde91e24